Redcamp15 is approaching on April 11/15. Our version of the "edcamp" is turning 3 years old this spring, and we would like to celebrate this with as many edcampers as possible, especially those who are new to the context of an edcamp.
Redcamp has always been based on the foundation of "
social collaboration
," a collaborative model where the processes of building trust, engaging with others and their ideas and seeking learning opportunities becomes more ubiquitous, open and visible. The social collaboration link above explains how we think about professional development at Redcamp, and how we believe what we do there as participants is perhaps the highest form of professional development and engagement in learning based on the principles of the Learning Pyramid...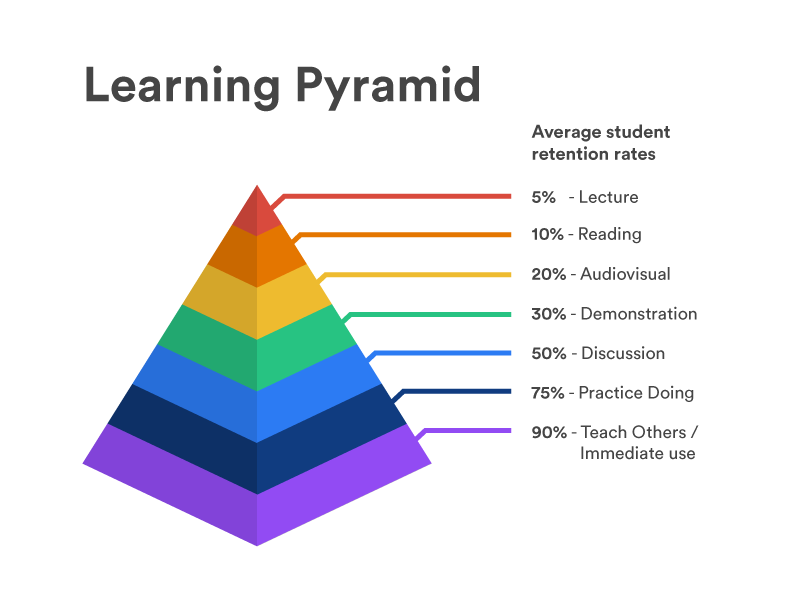 Unlike some other forms of PD, edcamps (and ours for sure) start at the bottom of the pyramid and work up, but not too far:) To be honest, at Redcamp we don't get too much past the Discussion level, but there might be a bit of demonstration and audiovisual mixed in to that discussion:) It seems like the learning ratios at Redcamp closely mirror the percentages on this chart... 90% teaching of others for immediate use, 75% Practise, 50% Discussion etc.
So in order to increase the potential for social collaboration and very effective teaching (learning) at Redcamp we want to include as many people as possible. To that end if you're reading this and haven't registered, please do! If you're already registered and are coming alone, why not make a small effort to invite even 1 person to join you at Redcamp15? If everyone successfully invited at least one guest to join them at the event, we would at minimum double our potential for increased social collaboration and high quality, effective teaching and learning on April 11.Why not ask someone to join you at Redcamp15 today? Although registration is not required,
please encourage your Redcamp15 collaborators to register for Free at this Eventbrite link
. Doing so makes it easier for us to plan details like food, t-shirts, door prizes etc. when we know who's coming:)
See you on April 11th!